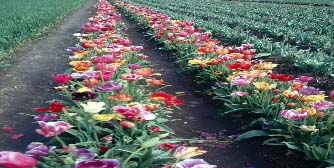 Excellent "garden ready" potting materials are available through Sampson Farms peat mining operations. The farm agronomist can supply you with exact soils to meet your particular specifications.

Our rich high humus soil is particularly good for mixing with your favorite fertilizer, or use a fertilizer suggested and supplied by Sampson Farms. Potash should be added as with all high purity peat potting soils.

Our peat is 100% natural and has an average pH of 4.5 to 5.5. Peat soils aid in the maturation process and are excellent growth enhancers. Since peat soils absorb moisture at approximately a 7 to 1 ratio, you are able to maintain a moist plant condition longer. Peat soils also aid in the suppression of plant diseases, hold valuable nutrients for your plant, and as an absorbent maintain the efficiency of fertilizers used today for proper plant growth.
Sampson Farms offers processed and bagged peat soils in conjunction with the City of Hutchinson, Minnesota. The City of Hutchinson is leading the industry in recycling techniques and custom soil blending. Their state-of-the-art bagging facility is the very latest technology in product handling and bagging of peat products. The retail/wholesale finished products are sold under the name Creek Side Soils. You can reach Creek Side Soils at: (320) 587-6762, ask for Doug Johnson or Randy DeVries.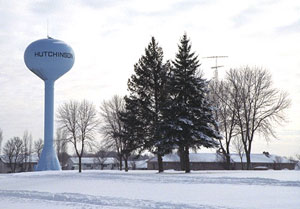 Copyright Sampson Farms. All Rights Reserved Worldwide.